What an adorable little game. Figment 2: Creed Valley is a whimsical musical adventure puzzle game by Bedtime Digital Games that explores the inner world of a father's mind as he struggles to find balance between ambition and happiness. You play as Dusty, who represents courage, and is eager to use his wooden sword to whack his way out of every problem. He is assisted by a bird named Piper, the voice of hope and optimism.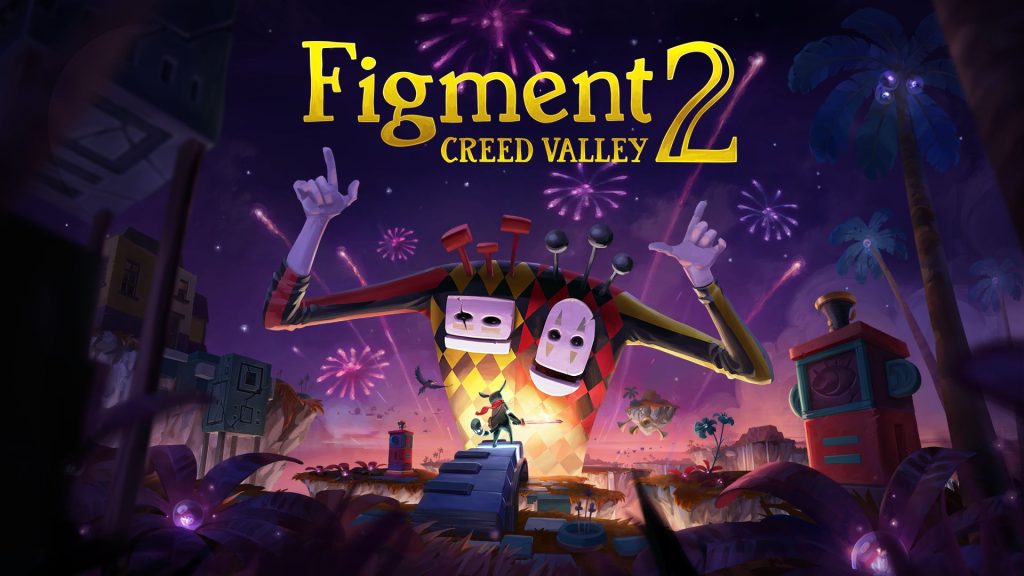 It's a linear game that features puzzles and rhythmic boss battles. The puzzles are diverse and well-designed, though relatively simple; combat can get hectic at times, but it's not particularly difficult to overcome. I really like the art style and it reminds me of the beautiful illustrations that I would see in children's books from the Soviet Union when I'd visit the Hyderabad Book Fair at Public Gardens as a little kid, or some of Vlad Garismov's wonderful works. However, what I found most endearing were the egg-shaped characters that represent opinions. The Song of Discarded Opinions is stuck in my head.
I also liked the concept of perspective switches that toggle between open-mindedness and closed-mindedness and how that changes opinions while also opening and closing pathways. It's a nice reminder that perspective is a thing that affects an opinion, something we should consider before making a judgement.
I would have liked to see more variety in combat and enemies. I also stumbled upon a couple of bugs that forced me to restart a level. Nevertheless, I really enjoyed the game and I would recommend it to anybody who is open to trying a simple but beautiful game. I don't think it is necessary to have played the prequel to be able to appreciate this game, but I feel really compelled to check it out.
Before I talk about the story and my takeaway, be warned that there may be some spoilers ahead. The story explores work-life balance, and the conflict between ambition and happiness. Cutscenes and memories that you unlock shed light on the ambition side of things, and your interactions with the Jester make a case for things that are fun, that you may associate with happiness. The game ends with the father reconnecting to his fun side, and finding his balance by making an important life decision. The ukulele that he carries home at the end is not for his daughter, but for himself.
The more time we spend online, the more we get exposed to people who appear to be more successful than us, and we tend to get carried away by ambition. Some times, we focus so much on winning the next race that we don't stop to appreciate and experience what we have already achieved. It need not be about one or the other, but perhaps about finding our balance, your balance, my balance; whatever that means to each one of us at this point in our lives.
It's like all those games in my Humble Bundle library that I never got around to playing, not even one. Perhaps I am waiting to play them on that perfect rig; with that perfect screen; on that perfect couch; in my perfect room; at that perfect time; or I could stop for a moment, and play right now. Sure, let's build a better tomorrow, but maybe let's live a little today?
And some times …
It's nothing important, honey. Just someone else's dream.

Figment 2: Creed Valley